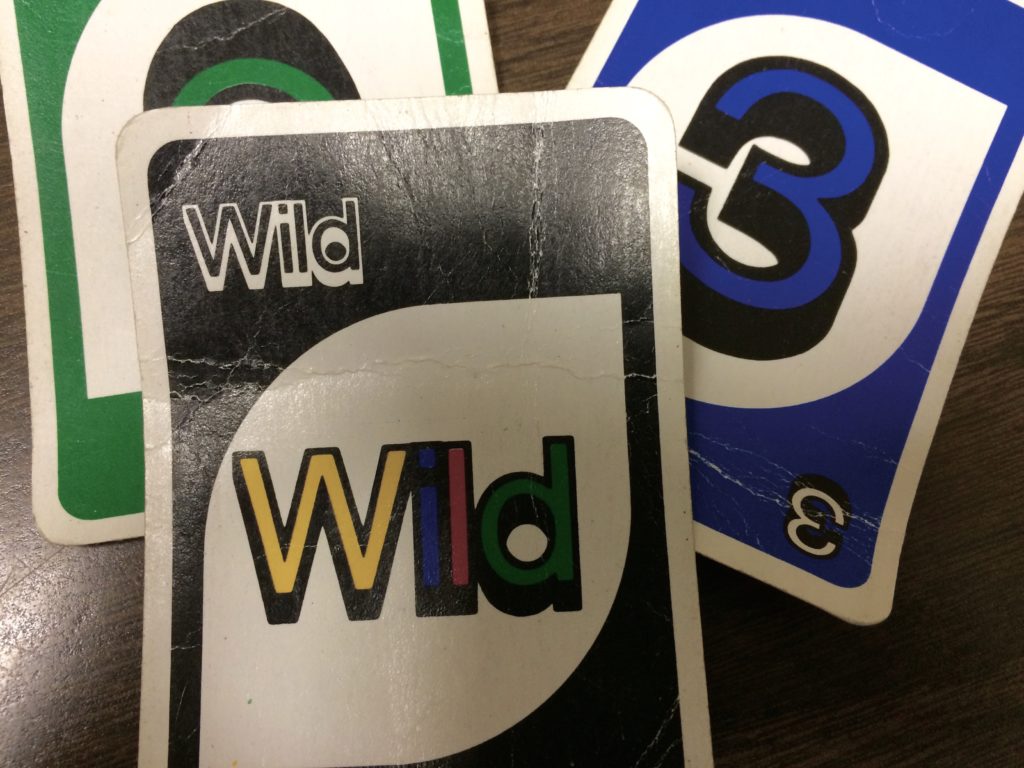 My youngest classes love dancing and moving to music.  I use music on a daily basis to add energy and enthusiasm.  Here is a fun and easy game that is great for a quick warm-up, time filler, or even a small space activity.
I use UNO cards, but any type of cards would do.  Assign each color a movement.  We did:
red=squats
yellow=jump
blue=swim
green=slither like a snake
wild=free choice
Pass each student a card and have them move into their own space.  When the music starts they do the movement assigned to their card color.  When the music stops, they freeze.  I then call out "trade" and they trade cards for a new color.  Repeat.
I used this during the first week of school to practice freezing on signal.  I made sure they were quiet and looking at me before we traded again. This made it a fun way to practice my rule of freezing when the music stops.  My 1st and 2nd graders loved it!